Las Terrazas
Lots for sale
Las Terrazas consists of 17 beautiful lots and offers properties with premium or partial Ocean and Island views as well as smaller lots in short walking distance to the beach.
The community consists of a total of 19.5 acres land. There are several house designs we can suggest you to build on your favorite lot. Choose between our house designs or your custom design. All our designs can also be changed to your desire.
Together with our network of constructors, architects and landscaping gardeners we will help you to make your dream come true. Every lot will be connected to the electric service, the water supply and the main road.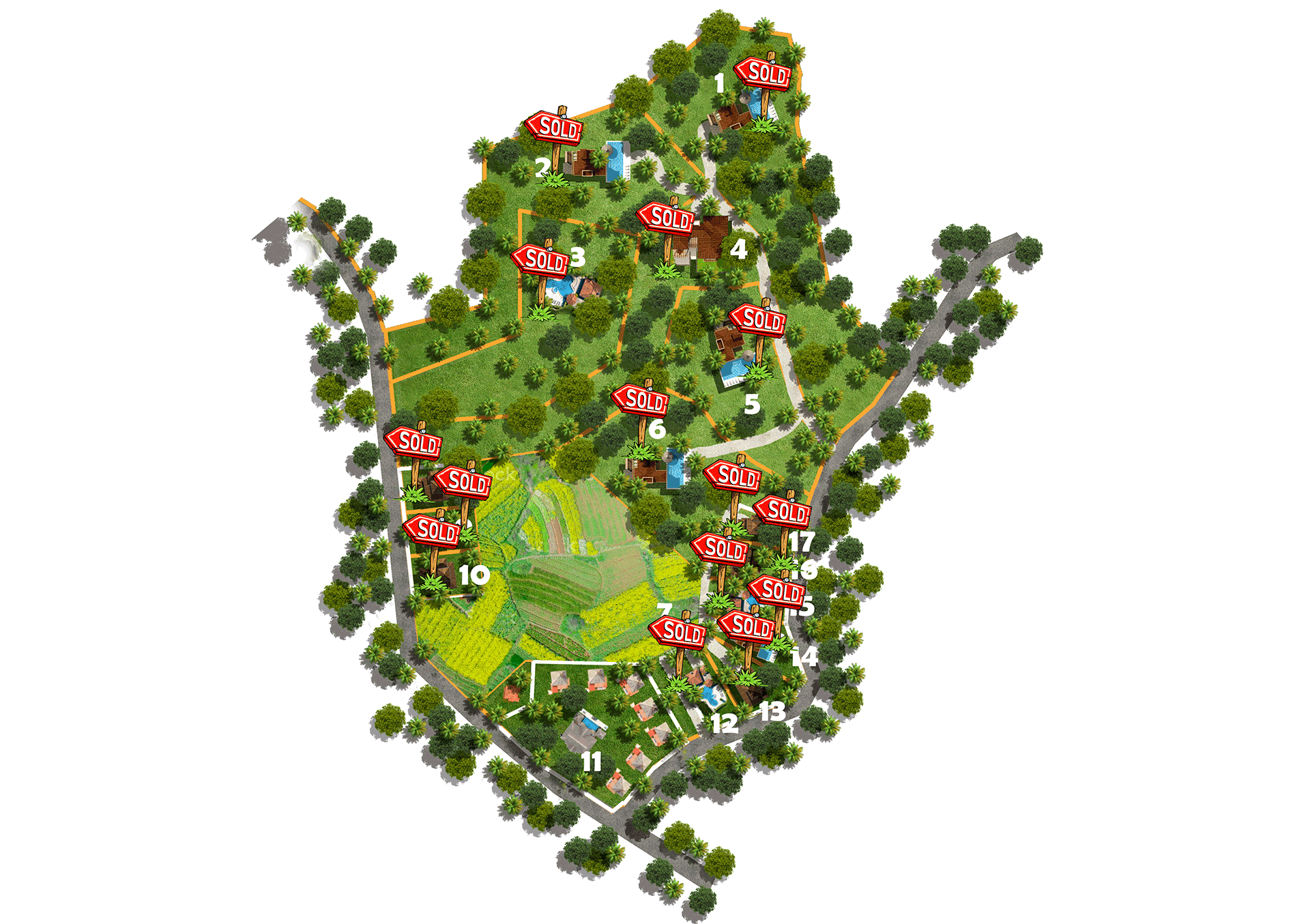 Lot 1 to 6 are large lots with land sizes between 1.3 and 3 acres. The woods around your house will offer you the perfect natural buffer from any neighbors. These lots are the perfect place for a buyer looking for a calm and private getaway. Be a part of a vibrant community while still living embedded in nature and no concrete jungle. Lot 1 to 6 have the perfect size for larger villas like our Villa Blanca and Villa Bella.
Lot 8 to 17 are smaller lots in close walking distance to the beach and the perfect place for cozy house designs like our Villa Nita or Villa Calisto. There are no more excuses for not going on beach runs as the sand just starts a few minutes away from your doorstep. Lot prices already start at USD 19,060.